Dreams actually do come true!! I am a firm believer that hard work, dedication and determination actually pays off, When you believe in yourself and your brand, there's always a light at the end of the tunnel.
Skôt Beauté was recently featured on CBS 6 Virginia Morning's Lifestyle and Fashion guide with the Caroline Doll and Jessica Noll. What an awesome segment, moments like these, you're filled with gratitude,  you pinch yourself, you cry a little and you suddenly realize that maybe all that hard work is actually beginning to pay off. I am so humbled and absolutely thankful to everyone that believe's in and supports Skôt Beauté .
Here's what The Caroline Doll had to say about Skôt Beauté below on her blog, http://www.thecarolinedollblog.com/
We truly appreciate all your support.
Toks
Dolls!  Who knew we had a celebrity-status beauty guru right here in Virginia?!
Today on the Lifestyle & Fashion Guide on CBS6 Virginia This Morning, I introduced Toks Ajayi, the hard working woman behind Skôt Beauté.  Her organic skin and lip care products have been featured in Glamour, Vogue, and Brides, and she has a heart of gold.
When I met Toks, I was immediately drawn to her upbeat spirit and her desire for women of all ages to look and feel beautiful.
"We believe in celebrating natural beauty and that each and every woman should love, love, love the skin they're in and embrace their individual uniqueness," Toks says.  She believes a good skincare routine will yield a natural, beautiful healthy glow that will boost anyone's confidence, regardless of their age.
Skôt Beauté focuses on skin care and lip care. Did you notice my lip color during the show?  I'm wearing one of their gorgeous lip care products in PINK BLUSH, and I'm obsessed!  If you missed the episode this morning, check it out below!
http://wtvr.com/2017/04/21/the-caroline-dolls-picks-for-weekend-events-and-beauty-finds/
My other faves from Skôt Beauté?  A Hydrating Mist —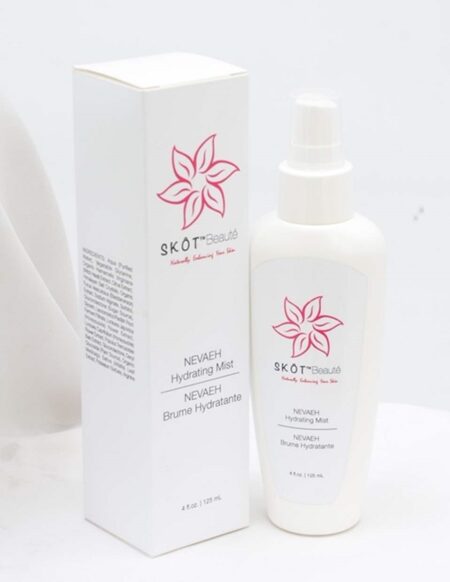 it's a must-have when I travel!  This mist from Skôt Beauté can be used as a toner to remove impurities after cleansing or simply to reenergize, moisten, or rehydrate the skin for a velvety smooth feel.